Custom Kitchen Cabinets in Highland Beach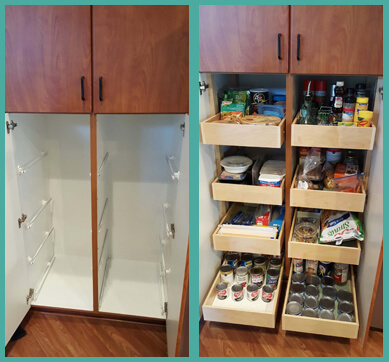 Do you live in Highland Beach, FL and are looking to contract a company to build your custom roll out drawers for your next kitchen cabinet project? Look no further than the professionals at The Drawer Dude! We are located in Boynton Beach, Florida and have been building custom roll outs for custom kitchen cabinets in Highland Beach for over a decade!
All of our projects are built in house using the highest quality materials and we know you will be happy with your custom cabinetry project. Contact us on the form to your right or call at at 561-585-7117 today!
Custom Roll Out Drawers in Highland Beach
If you live or work in Highland Beach and are looking for a custom roll out drawers builder, look no further! The Drawer Dude has been working with residents in and around Highland Beach for many years by building high quality custom roll out drawers and custom shelving that rolls out. Contact us today!