Custom Kitchen Cabinets in Lantana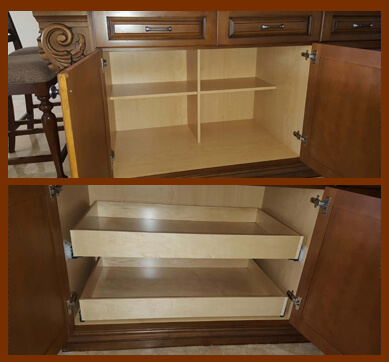 Are you looking for a professional company to assist you on your next custom roll out drawer project? The Drawer Dude has been building custom roll out drawers for kitchen cabinets and other custom cabinetry projects in Lantana, FL, for the past 10 years! We build all of our custom roll outs out of our local Boynton Beach shop and deliver the highest quality product to your place of business or home.
If you are looking for the very best custom kitchen cabinet drawers, be sure to contact us using our form to the right or by calling us at 561-585-7117. We look forward to serving you!
Custom Roll Out Drawers in Lantana
At The Drawer Dude we serve residents and businesses all over Palm Beach County, including Lantana, with services such as creating custom roll out drawers. If you need assistance on your custom roll out shelving project be sure to reach out to the professionals at The Drawer Dude!