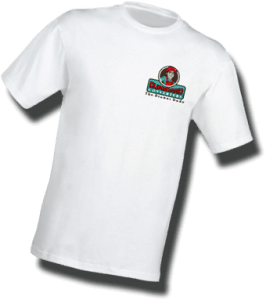 The Drawer Dude T-Shirt started as a simple idea. Create a shirt to wear when out around town in Boynton Beach, FL, whether on a The Drawer Dude job or just kicking back and enjoying paradise, otherwise known as South Florida.
That all changed one day when posting a picture of The Drawer Dude T-Shirt on The Drawer Dude Instagram page got the attention of one follower. With an immediate interest in the cool design and fashionable shirt, this person wanted to know if he could also get one. With a simple question, "How do I get one?" The Drawer Dude T-shirt went from being a South Florida classic to a World Famous icon!
Since that first unexpected inquiry The Drawer Dude T-Shirt has traveled the globe, literally. Popping up in photos across the United States to traveling across the globe to Australia, Japan and other fascinating places. It's safe to say this Drawer Dude has seen more of the World than most of us combined!
The tradition continues and, with your help, The Drawer Dude T-Shirt can get closer to its goal of seeing every country in the World!
How to Get The Drawer Dude T-Shirt?
Currently The Drawer Dude T-Shirt is not available for sale but by personal request only. If you are interested in the famous T-Shirt, simply use our Contact Us page and tell us some details including where you are located. If we get enough requests we might even set this shirt up for sale!
Please check your feed, the data was entered incorrectly.